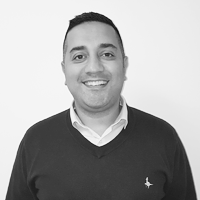 Joseph Hathiramani
Joseph is an experienced consultant with over 17 years experience within the recruitment sector making a name for himself as a "start-up specialist". Joseph's affinity for the recruitment sector saw the acquisition of IF Recruitment with his wife, Kelly, in October 2015 to diversify their ventures within the industry.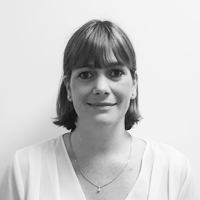 Kelly Hathiramani
Kelly started her career setting up and administering Limited Companies  for contractors working via Recruitment Agencies within the IT, Medical and Teaching sectors. She went on to set up Trillium Associates Ltd, a leading profiled independent agency supplying the Construction, Technical, and Mechanical Sectors throughout the UK with her husband Joseph. In October 2015 Kelly and Joseph went on to expand with the acquisition of Ifftner Solutions Ltd.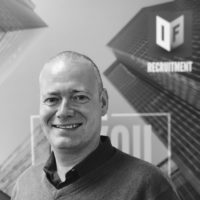 Vaughan Clarke
Vaughan is the Delivery Manager at IF. In this role he is responsible for ensuring IF are servicing all their clients to a high standard. This involves managing a team of consultants and the current workload and pipeline of work.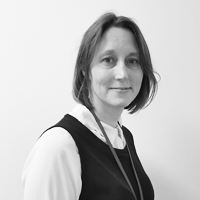 Melanie Bosely
Associate Delivery Manager
Melanie's career with IF began in 1998 boasting over 16 years IT recruitment experience covering both permanent and contract markets in Infrastructure, Data Storage and most recently, AWS cloud solutions and Senior DevOp Engineers, Melanie brings a wealth of expertise and experience to IF.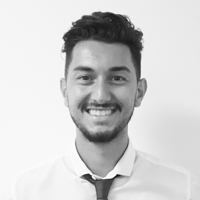 Luke Singh
Associate Director – Fintech
Luke started off his sales career with PCI-PAL, a solution to safeguard card transactions over the phone. After nearly three years in the FinTech industry he packed his bags and travelled the world for 16 months before planting his feet back on the ground, joining IF in August 2016. After a very successful 12 months in establishing the FinTech desk, Luke was promoted to Associate Director of FinTech department.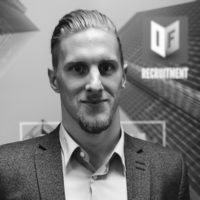 Dan Hitching
Dan joined IF Recruitment in October 2016 without previous recruitment experience. He soon gained a very strong  understanding and appreciation of the sector and has worked his way up from Associate Consultant to Associate Director.
Dan is an extremely motivated, passionate and caring individual who has shown strong progression throughout his  career to date within the retail and recruitment sectors.
Dan currently holds a senior position within a team of Recruitment Fulfilment Consultants who provide the best IT candidates in the market into both contract and permanent vacancies within our client portfolio across the UK.
Dan likes to attend the gym, spend time with loved ones and considers himself a fair weather golfer.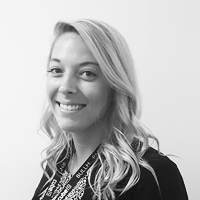 Chelsea Nunn
Recently promoted to Associate Director, Chelsea joined IF in 2016 as a Recruitment Consultant working within Cloud, Storage and Virtualisation. Chelsea comes from a background in sales, having 3 successful years as a Sales Negotiator in Estate Agency along with experience working abroad in various destinations. She has a profound desire to help people succeed and strives to provide the very best customer service to both client and candidate. With a proven background in relationship building, Chelsea will go above and beyond to make the transition as smooth as possible for both parties. She is passionate about meeting new people, building and maintaining relationships with existing and new candidates and clients.

Jordan Ratinon
Consultant, Managed Services
Jordan joined the IF team in February 2018 having built his own area in Nursing and Healthcare Recruitment.  He brings enthusiasm, entrepreneurship and energy. He has successfully placed candidates with our clients already in his short time here and we wish him every success in his very bright future.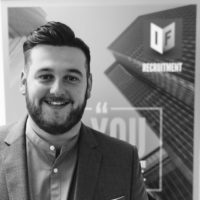 Matthew Haden-Scott
Matt joined IF in October 2017 as a Recruitment Consultant. Coming from a fast paced sales  background, Matt has an eye for detail and a methodical approach to his work, ensuring great customer service.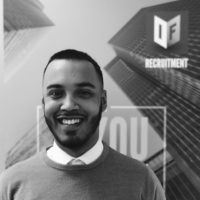 Haf Ullah
Haf brings a ton of enthusiasm and strive to deliver to our clients. He has over a years experience working in the world of Recruitment having come from a resourcing background in Health Care, Social Work and Criminal Justice. Haf is focusing his efforts working in the 'Managed Services' team at IF Recruitment and is committed to delivering high calibre candidates having taken the time to understand our clients needs.

Ricky Coleman
Recruitment Consultant – Managed Services
Ricky joined Team IF in February 2018 having a successful sales career with Ford. Ricky loves to work with people, and has a degree in Sociology. He is a natural communicator with a professional attitude and delivers exceptional customer service. We are delighted to welcome Ricky to the team and he is proving himself to be a highly valued consultant.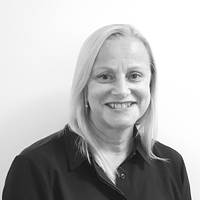 Liz Hunt
Liz joined IF in June 2003 and has built a department focused on ensuring the financial touch-point is a positive experience for IF clients and contractors. She has scrupulous attention to detail and an insistence on accuracy and completeness.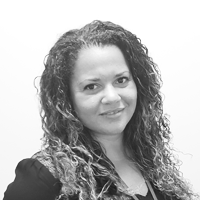 Cassie Watts
Cassie joined IF in September 2015 as Finance Assistant. Her main role is to process the Contractor's payments each week. Cassie also looks after a small number of contractors, keeping in regular contact with them and dealing with any contract/extension related queries they may have.