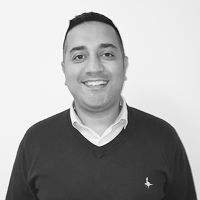 Joseph Hathiramani
Joseph is an experienced business leader with over 20 years recruitment experience. He has been successful at starting and scaling up recruitment businesses over this period. He started in the I.T industry for a leading multinational recruitment brand having finished university, launching his first recruitment business in the construction sector a few years later.
Success is all important to Joseph, as is the empowerment of his peers to share in that success. He is passionate about cultivating good working practices that grow and enhance the client base.
In his spare time Joseph enjoys going to the Gym, and playing Cricket for his local team and spending time with his family.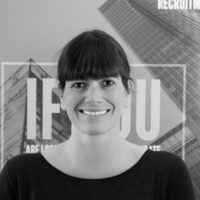 Kelly Hathiramani
Kelly started her career setting up and administering Limited Companies  for contractors working via Recruitment Agencies within the IT, Medical and Teaching sectors. She went on to set up a leading profiled independent agency supplying the Construction, Technical, and Mechanical Sectors throughout the UK with her husband Joseph. In October 2015 Kelly and Joseph acquired Ifftner Solutions Ltd known today as IF Recruitment. Kelly supports the business keeping everyone up to date with ever changing Legislation and Compliance. To relax Kelly enjoys horse riding and is a member of a small woman's back to netball team where she can be found  on the court.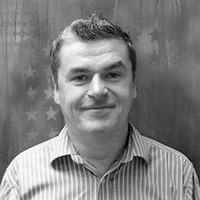 Ian Pratt
Ian has over 20 years' experience in the IT Recruitment industry.
Originally beginning his career in Media Sales with the Trinity Mirror, Ian decided to move into recruitment with Austin Benn. He later joined S3 where he was part of the launch of Computer Futures Thames Valley Office and subsequently became a founder member for two start-ups within the S3 Group.
Ian's experience has lead him to Directorships at Recruitment Companies whose primary focus is working with start-up businesses in the online and digital space. Ian joined IF  Recruitment in January 2019, with the focus on driving IF's growth as a global brand.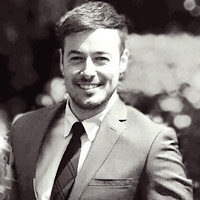 Ricky Coleman
Ricky is a Contract Recruitment Consultant in the 'Managed Service' team, who delivers outstanding service to our clients and contractors.  Ricky recruits contract/freelance professionals and often assists the cloud & storage team in the delivery of candidates to our enterprise client portfolio. He is renowned for thinking 'Outside the Box' when it comes to finding those hard to find skills. His IT Recruitment knowledge is vast and covers a variety of sectors and skills, although he does have a particular flair for placing Programme and Project Managers!
Ricky has a bachelors degree in Sociology, and loves working with people. He is a natural communicator with a professional attitude.
In his free-time, Ricky can be found gaming, socialising with friends, or keeping up to date with the latest electronic music.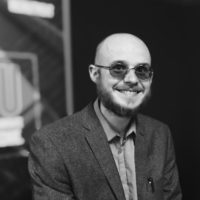 Thomas Russell
Since joining us, Thomas has established himself as a trusted Consultant in the permanent team within IF Recruitment. He is focused on both networking & establishing relationships. Alongside identifying the 'best candidates' available to our clients he is equally committed in securing the 'dream opportunity' for our candidates.
His exceptional ability to identify the right role for the right candidate makes Thomas the go to Consultant in this industry.
Thomas is also responsible for updating IF Recruitment's blog and keeping you updated with the latest developments in the market. This compliments his passion about all things IT and tech related and in his spare time he is an amateur Machine Learning /AI enthusiast.
Outside of Recruitment he enjoys spending time with his young family

Joshua Callis
Josh is our new recruit! His enthusiasm and personality is infectious. Josh focuses his efforts working in our Contract 'Managed Services' team at IF Recruitment and is committed to delivering high caliber candidates and building out his network in the Software Development space.
He has a keen desire to learn the industry and brings such a positive energy to the office.
He lives by the motto- " I would like to be more tomorrow than I am today"
Josh in his spare time, loves music. He can play the piano, guitar, likes to  produce and sing.  We even heard he made it onto 'The Voice'!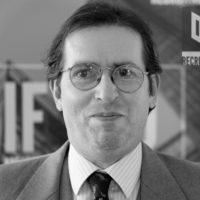 Dr. Andrew Twist
Andrew has 16 years + experience in accounting and is a key member of the Finance & Accounting Function here at IF.  He is responsible for tracking and reporting the performance of the company. Prior to his career in Accounting, Andrew was a Scientist and worked as a Lab Technician for more than 12 years. He holds a doctorate from Kings College London in Chemistry.
In his spare time, Andrew enjoys gardening, cooking and playing croquet.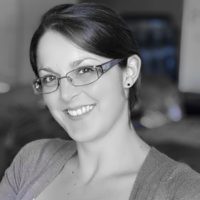 Shelly Baker
Shelly runs a tight ship when it comes to paperwork! She is responsible for administrating contracts, P/O's and oversees compliance and onboarding. Her role is pivotal to the team and our contractors. Shelly keeps everybody on top form with her vibrant personality and caring nature and is the first point of contact for many of our contractors.  In her spare time, Shelly loves to spend time with her friends and loved ones. She is also is extremely active (Walking, Running, Swimming and attending the gym!).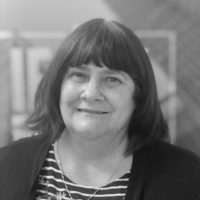 Hilary Cook
Hilary has been with IF for 3 years and is part of the Finance & Administration team. She runs our payroll function – inputting the information and checking all invoices and timesheets that are submitted. She loves animals and outside of work spends time with her 2 beautiful thoroughbred horses, husband and family