IF Recruitment – AWS Summit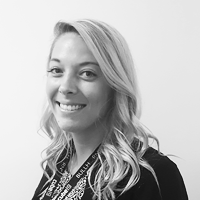 I love to talk Cloud.  ( And I love to talk…)  Some might say a perfect combination for a Cloud and Storage Recruitment Consultant… But the best part of my job is listening to our clients and candidates discuss their passions for Cloud Technology.
I'm super excited to attend another fantastic event at the ExCeL – The AWS Summit.  I'm heading down tomorrow ( 10th May 2018) to meet lots of new faces and hear about the advances in technology. Because lets face it, in the "Cloud World", you need to keep up to speed!
I'm really proud to support some the of AWS Summit's sponsoring organisations with their recruitment requirements and can't wait to see them show off their capabilities. This helps me understand their business even more so – so i'm not complaining!
I'm very much looking forward to making some new connections and would welcome the opportunity to grab a coffee should you like to discuss recruitment, cloud, or anything else for that matter!
Please feel free to get in touch –  drop me a message on LinkedIn or an email – Chelsea@ifrecruit.com  – I'd love to meet!
https://aws.amazon.com/summits/london/